THE FRANCISCAN CHURCH OF ST. BONAVENTURE
1300 Leslie Street, Toronto, ON., M3C 2K9
Telephone: 416-447-5571 Fax: 416-447-4082
Website: www.st-bonaventure.ca
YOU ARE ALWAYS WELCOME AT ST. BONAVENTURE
GROWING IN SPIRIT, COMMUNITY AND SERVICE
Inspired by St. Francis we seek to live and proclaim the gospel in
our daily lives, responding to the spiritual hungers of the community
and becoming an oasis of peace, prayer and service.
November 18, 2018
The Thirty-Third Sunday in Ordinary Time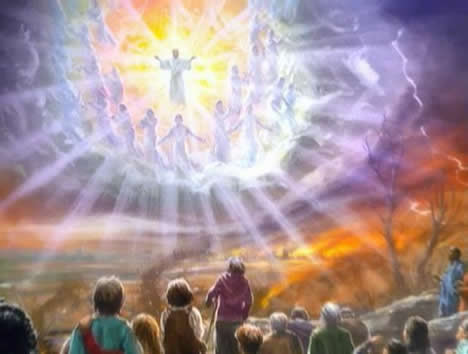 In this week's Gospel, Jesus reminds his disciples to learn the lesson of the fig tree, that summer will follow new leaves. He asks us to also be attentive to the end of things. At the close of the church year, we practise being attentive to the ends of things: suffering, darkness and things falling apart.
Jesus promised that when we see darkness and destruction, suffering and pain, "He is near, at the very gates." Ironically, in the most difficult times of our lives, many of us are more likely to feel alone and distanced from God. It is easy to see summer coming after the spring, and harder to recognize the winter as the birthplace of spring. Jesus is inviting his disciples, and us, to remember that he draws near now, in the messiness of our world.
The central mystery of our faith is that death is followed by rising. God brings new life from ashes, sends a baby to save the world, dies to death when he walks out of the tomb. No matter how messy life has become, God invites us to be the people who pay attention, who wait for and expect new life.
May our hearts turn with gratitude toward God in the midst of struggle, hoping to see what gifts he will bring out of the difficulty.
Leah Perrault
Saskatoon, SK.
And Now, A Word from Our Pastor
Last weekend I had the privilege of standing with you for Remembrance Day and singing the Anthem, O Canada. Your reverence and strength in song moved me. The powerful melody of the anthem matched the poetic beauty of its words. The invocation of God was a reminder that we are a people of faith. Thank you for sharing your love of Canada with me and thank you for welcoming this Connecticut Yankee to your nation.
God, keep our land glorious and free. Congratulations to Teagin Felthman and Wesley Conron who were given new birth by water and the Holy Spirit and welcomed into God's Holy People through Baptism.
We commend † O'Neil Patrick Gazeley (father of Marie Ferguson) into the hands of our God and pray for the gift of peace to his family as they mourn his passing.
St. Bonaventure's Ministry with Maturing Adults
A Spirituality for the Second Half of Life
Embracing Wholeness and Challenge
Tuesday, November 27, 9:30 am, Francis Room
Compassionate Care for All – Guest Speaker is Sr. Rosemary MacDonald, CSM, D.Min. As a Clinical Health Care Ethicist Sr. Rosemary will present the foundations of Catholic ethics, which guide us in discerning compassion action and in making loving decisions. Many of us wonder what is available to guide us as we face health and life issues especially during the second half of life. All are welcome to attend! Please bring some jars of peanut butter and packages of crackers as a donation for our brothers and sisters who find themselves homeless.
Stewardship: A Way of Living
November 11th Offertory Collections
Thank you for your generous donations.
Regular Collection:…………………………. $ 8,025.60
Maintenance Fund Offering ……………. $ 255.00
Pre-Authorized Giving:…………………….. $ 2,926.00
Donate Now:……………………………………. $ 328.00
In preparation for the 2019 Offertory envelopes, please provide us with any changes to your mailing address. For those on Pre-Authorized Giving, please let us know if you wish to receive a full set of envelopes or special collections only. Please call 416-447-5571 or email