THE FRANCISCAN CHURCH OF ST. BONAVENTURE
1300 Leslie St., Toronto, ON., M3C 2K9; Tel.416-447-5571;Fax:416-447-4082
Website: www.st-bonaventure.ca
YOU ARE ALWAYS WELCOME AT ST. BONAVENTURE!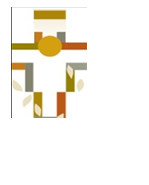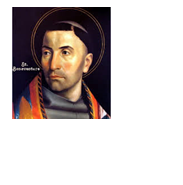 GROWING IN SPIRIT, COMMUNITY AND SERVICE
Inspired by St. Francis we seek to live and proclaim the gospel in our daily lives,responding to
the spiritual hungers of the community and becoming an oasis of peace, prayer and service.
February 18, 2018
The First Sunday of Lent
The story of Noah is the story of a society gone wrong. The flood was a collective event, a response to the collective evil of the time. Collective also was the covenant made by God with the survivors of the flood, and collective was the redemption by Christ, a just man for the sake of the unjust.
The challenge to reform our lives and change our lives expresses a call to change ourselves individually and to change ourselves as a society. The good news spoken of in the Gospel is the announcement of the kingdom, a world where God rules.
Jesus's victory over Satan represents a victory over the powers of evil, those forces that cause us to sin. The evil we struggle against in Lent is personal as well as social.
Profound and rapid changes make it particularly urgent that no one, ignoring the trend of events or drugged by laziness, content himself with a merely individualistic morality.
It grows increasingly true that the obligations of justice and love are fulfilled only if each person, contributing to the common good, according to his own abilities and needs of others, also promotes and assists the public and private institutions dedicated to bettering the conditions of human life.
Vatican II, Constitution on the Church in the Modern World, 1965:30, G. Darring
Now published in book form, To Love and Serve: Lectionary Based Meditations, by Gerald Darring
St. Bonaventure's Ministry with Maturing Adults
"Living our Spirituality in the Second Half of Life"
2018 Dates and Program Topics
Tuesdays, 9:30-11:30 am, in the Francis Room
February 20 Advanced Care Planning – This spiritual practice of reflection and dialogue is for all adults. How to let people
in your life know what kind of health and personal care you would want in the future if you were unable to speak for yourself.
February 27 Understanding Islam – Being in dialogue with neighbours
March 13 Homeless in Toronto
March 20 The Wisdom of Teresa of Avila – Responding to the summons of our elder years
April 24 Special Event with luncheon
All are welcome. There is no monetary cost for this program.Contact Maureen McDonnell for more information at maureen@st-bonaventure.ca or call 416-447-5571 ext. 550

Catholicism is a groundbreaking Documentary Film Series created and hosted by Bishop Robert Barron. In breathtaking and high-definition cinematography, the truth, goodness, and beauty of Catholicism are illustrated in an epic multimedia experience. We will be viewing the last five of Bishop Barron's topics in 2018. Each topic is about 45 – 55 minutes long. Ash Wednesday, February 14th the series is at 8:00 pm in the St. Bonaventure Church Main hall.
February 28 – A vast Company of Witness – The Communion of Saints.
March 7 – The Fire of His Love – Prayer and the Life of the Spirit.
March 14 – World Without End – The Last Things.
The Season of Lent
Ash Wednesday and Good Friday are days of fasting andof abstinence from meat.
Lent has two major purposes: It recalls or prepares for baptism, and emphasizes a spirit of penance. The catechumens prepare for their Celebrating of Baptism, Confirmation and Eucharist at the Easter Vigil, while we who are baptized
prepare through penance and prayer to renew our baptismal promises at Easter. During Lent we are encouraged to practice
the privileged forms of penance mentioned in the Gospels: fasting, almsgiving, prayer and works of charity.
Christian fasting obtains its full meaning when we deprive ourselves of food in order to be more open for prayer, to share more in the suffering of those who are starving and to save money for the poor.
During lent we will have the Stations of the Cross on Friday mornings after the 9:00 am mass.
Unauthorized Handouts and Posting in the Parish
We recently had unauthorized distributions of pamphlets and advertisements in the parking lot and unauthorized posting in the Church bulletin board. Parish sanctioned events, materials and information are not promoted this way. Persons, businesses, and organizations wishing to advertise to our parishioners must speak to Fr. Peter or Connie Durante in order to receive permission to do so. Thank you for your cooperation!
Parking Lot Issues!
Please refrain from parking in the Fire Route in front of the church and in the school area. Emergency vehicles need to have access to these areas. Also, Wheel-Trans can refuse to drop people off or pick them up in fear of getting trapped in the traffic. Please do not park in the accessible parking spots unless you have a proper permit. Anyone parking illegally can be ticketed and fines are severe. There is ample parking in the back of the property. Notices will be placed on vehicles that are improperly parked and the police will be notified. Thank you for your cooperation!
Requests for Baptism Records
To request a copy of your child's baptism record, contact the Ministry Centre by phone or email nimfa@st-bonaventure.ca. Provide your child's full name, date of birth and approximate date of Baptism. You will also need to provide photo identification such as a copy of your driver's license or passport.
Requests need to be made 5 days in advance of the time that the record is needed. In keeping with
the policies of the Archdiocese of Toronto, we follow civil legislation pertaining
to privacy and access to information.
Stewardship: A Way of Living
February 11 Offertory Collection
Thank you for your generous donations.
Regular Collection: $ 6,754.90
Maintenance Fund Offering: $ 435.00
Pre-Authorized Giving: $ 2,926
Donate Now: $ 328
ShareLife Sunday:
March 18 – First Offering
April 22 – Second Offering
May 27 – Third Offering
Gifts of Securities
Do you have securities that have gone up in value? You can now make your parish offertory and special collections gifts using securities (stocks, mutual funds, bonds). You will not have to pay any capital gains on securities gift and you will get a tax receipt for the full amount. For more information contact the Development Office of the Archdiocese of Toronto at 416-934-3411 or email: development@archtoronto.org
Theology and Tea
Next T & T will be on Thursday, March 1st after the 9:00 am Mass, and alternating Thursdays thereafter (except Holy Thursday). The sessions are open to all parishioners and their friends.
2018 Lift Jesus Higher Rally
Saturday, March 3- 9:00 am to 5:30 pm, Metro Toronto Convention Centre, 255 Front St. West
The theme of this year's rally is "Fire on the Earth" (Luke 12:49). Featuring: inspired talks by Ralph Martin, Sr. Ann Shields and keynote speaker Patti Mansfield. An adult High Mass (with Sunday readings) will be celebrated by His Eminence Cardinal Thomas Collins; a youth Mass (with Sunday readings) will be celebrated by Bishop Scott McCaig. A separate youth event (13-18 years) with great music, dynamic talks and inspirational skits. Cost: $25 for adults; $15 for youth.
Contact: Catholic Renewal Ministries at 416-251-4255
or 905-270-2510; Email: info@lift-jesus-higher-rally.ca; Website: www.lift-jesus-higher-rally.ca
2017 Donations Receipts
We are finalizing the donation receipts for 2017, please notify the Ministry Centre of any changes to your address and telephone number by the end of this month. For 2018 we made some changes on some of the envelope assignments so your number may be changed, please write your name, address and telephone number to properly identify yourself with the envelope number. Thank you!
2018 Baseball Season
We are still in need of coaches and youth volunteers for our T-Ball Division (JK-grade 2). Also, if you are interested in sponsoring a team, we still have availability. Please contact us at bonaventurebaseball@gmail.com for more information. Registration will be opening on February 20th, with forms available at the Ministry Centre and the school. There are limited spaces per division so register early to avoid disappointment. Registrations are accepted on a first come-first serve basis when accompanied by the registration fee. Registration Form
2018 Call for Conscience campaign

Sign-Up Sundays! February 24/25 & March 3/4. We Need Your Help! Cardinal Collins and bishops across
Ontario are asking for an email address from every Catholic family in their community, with a goal of 100,000 email addresses collected by the end of February 2018. This information will be used locally by Cardinal Collins andtrusted faith partners to communicate periodically (approximately 6-8 times each year) on issues of particularimportance for the Catholic community. The first campaignof 2018 is the Call for Conscience, inviting our elected Members of Provincial Parliament (MPP's) and those seekingoffice this June to increase funding/access to palliative care,to protect health care workers wishing to abstain from any involvement in euthanasia/assisted suicide and to protectfaith based facilities from participation in euthanasia/assistedsuicide. The work builds on a similar campaign in 2017. Thereare two ways that you can sign-up. Online at http://bit.ly/SignUpSundayRegistration or by filling a sign-up
sheet at the back of the church on the weekends of February 24/25 and March 3/4. Thank you for living a faith that acts.

Living the Gospel by supporting ShareLife agencies
"As we begin our ShareLife campaign, we are encouraged to "Live the Gospel" in all that we do. How do we demonstrate that in our community? Living the Gospel may mean helping single mothers to care for their newborn children, or being available to families facing difficulties, or welcoming refugee families to our community. For more than 41 years, countless individuals have experienced this compassionate care offered by our agencies. Please support our annual archdiocesan appeal during this Lenten season!"
~ Thomas Cardinal Collins, Archbishop of Toronto
ShareLife is the official annual charitable appeal of the Archdiocese of Toronto, raising funds to help support a large family of Catholic Agencies. Annually, ShareLife social service agencies provide services to many people locally and assist countless more in developing countries around the world. They feed the hungry, shelter the homeless, protect the meek and care for the sick. In 42 municipalities, in 225 parishes, and in more than 20 languages, those in need received professional, faith-informed and compassionate care as a result of our generosity.
March 18 is ShareLife Sunday. Please give generously.
To Support St. Clare Inn...
The Loblaws group of companies admitted to participating in a price fixing scheme relating to packaged bread. In addition to cooperating into the issue, Loblaws has offered a goodwill gesture in the form of a $25 gift card to anyone who has purchased bread from Loblaws, Supercenters, No Frills, Zehrs, Fortinos, Valu-mart etc. over the last 14 years. Registration for the gift cards runs from January 8th to May 8th at www.loblawcard.ca.
Since then, there has been much press about the gift card with a push for individuals to register for the $25 gift card and donate it to a charity. This desire to pass on this goodwill gesture to charities has gained considerable traction over the last month.
Which brings me to St. Clare Inn. Our weekly groceries for residents are purchased at No Frills, which is part of the Loblaws group of companies. Should anyone qualify to register for the $25 Gift Card and are looking for a local charity to support, St. Clare Inn would gladly accept your donated card and use the funds to purchase food at No Frills for the residents of St. Clare Inn. Thanks!
~ Friar Tom Purcell