June 18, 2017
Solemnity of the Most Holy Body and Blood of Christ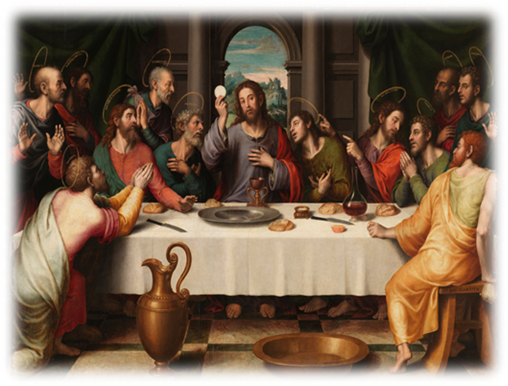 "Whoever eats my flesh and drinks my blood has eternal life, and I will raise them up on the last day; for My flesh is true food and My blood is true drink. Whoever eats my flesh and drinks My blood abides in Me, and I in them.
~ John 6.54-56
Jesus longs to convey to us just how profoundly we must remain in his love if we are going to understand his ministry and find strength to live out joyfully our own calling to be God's presence of loving compassion in our broken world. In the Eucharist we are invited to grasp the depth of the love of God for us and for our world, and to unite our own joy and pain with those of Christ.
The Eucharist is a call to community. Together we draw strength and offer thanks, trusting in the wisdom of Pope Francis who has reminded us that the Eucharist is not "a prize for the perfect but…nourishment for the weak." (Evangeli Gaudium, 47) ~Beth Porter, Richmond Hill, ON
On the Solemnity of the Body and Blood of Christ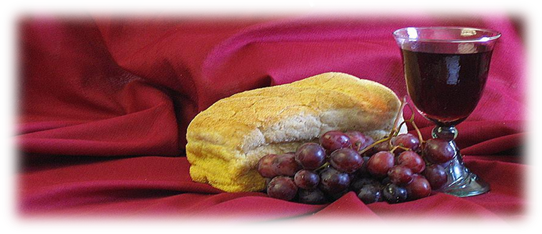 Holy Spirit, inspire within me a deep appreciation of how we are all integrated into the Body of Jesus Christ and depend on each other. Enflame with me a growing desire to serve the Lord in his members by responding generously to your prompting. Sanctify me and transform me more and more into Christ's likeness as I partake of his Body and Blood, to the glory of the Father.
On Fatherhood:
" I believe that what we become depends on what our fathers teach us at odd moments, when they aren't trying to teach us. We are formed by little scraps of wisdom."
~Umberto Eco
" The words that a father speaks to his children in the privacy of home are not heard by the world, but, as in whispering-galleries, they are clearly heard at the end and by posterity." ~Jean Paul Richter
May God continue to bless our fathers with wisdom, patience and peace.
Happy Father's Day!
Dear Parishioners,
Some of you may have noticed new tones and notes rising in our church. With the approval of the parish finance council we purchased a gently used Kawai grand piano. It sounds magnificent and will add to our tradition of great music. The older piano need substantial repairs and we thought it would be more prudent to put the money towards a newer piano.
Also, the water feature in the meditation garden will be repaired in the next few weeks. Once again we will be able to hear the bubble of water running in our garden.
Hope you have noticed the annual flowers added to our flower beds. Thanks to all those who helped plant them last weekend.
~ Friar Peter
8th Annual Linda's Walk for St. Clare Inn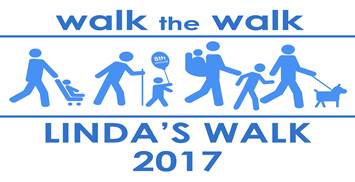 SAVE THE DATE to Walk the Walk! Summer is coming close and so is the date for our annual Linda's Walk. Saturday, August 19, 2017, at 9:00 a.m. Bring a friend and show your support. Register today at www.stclareinn.org.
St. Bonaventure's Ministry with Maturing Adults
Summer Book and Movie Club
On Tuesday, June 27th at 9:30 – 11:30 am
"The Shack" the book by Wm. Paul Young and the film, 2017.
Topic:Fiction and Faith – Join a discussion on "The Shack"- books and films may console us, or perplex us and may raise questions about our faith. Come and explore this fascinating topic with others. You do not need to have read the book nor have seen the film beforehand.
We are delighted with our first two sessions and are growing as a community. All are welcome, as each session is new. Feel free to bring a friend or two! A great opportunity to meet others over a cup of coffee and a slice of cake! Mark your calendar for the next meetings of the Summer Book & Movie Club, July 11th & 25th and August 8th & 25th. Contact Maureen McDonnell at 416-447-5571 ext. 550 or maureen@st-bonaventure.ca
St. Bonaventure Baseball League Finals Day
Saturday, June 24, 2017
Come and join the fun at Finals Day for the baseball league. It is open to all parishioners. There will be 5 baseball games, inflatables and a dunk tank to enjoy. We will have a BBQ, cold drinks and other treats available for purchase. No tickets required – just come on by!
We will need adult and youth volunteers to help staff the activities. Please let us know if you can help, contact us at bonaventurebaseball@gmail.com