THE FRANCISCAN CHURCH OF ST. BONAVENTURE
1300 Leslie St., Toronto, ON., M3C 2K9; Tel.416-447-5571;Fax:416-447-4082
Website: www.st-bonaventure.ca
YOU ARE ALWAYS WELCOME AT ST. BONAVENTURE!


GROWING IN SPIRIT, COMMUNITY AND SERVICE
Inspired by St. Francis we seek to live and proclaim the gospel in our daily lives,responding to
the spiritual hungers of the community and becoming an oasis of peace, prayer and service.
September 23, 2018
The Twenty-Fifth Sunday in Ordinary Time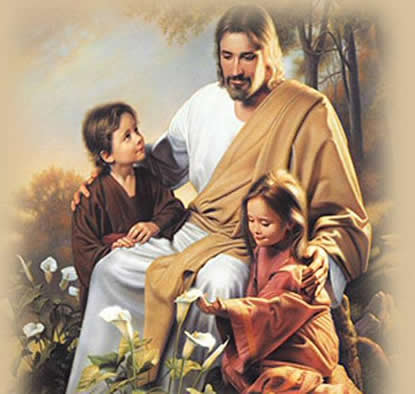 In Pope Francis' message for the World Day of Migrants and Refugees, he says that when we receive one migrant or refugee child, it teaches us to welcome others. What does giving a welcome have to do with faith, hope and love? Why do you think Jesus came as a child, small and weak?
"Whoever receives one such child in my name receives me; and whoever receives me, receives not me but Him who sent me" (Mk 9:37; cf. Mt18:5; Lk9:48; Jn13:20). With these words, the Evangelists remind the Christian community of Jesus' teaching, which both inspires and challenges. This phrase traces the sure path which leads to God; it begins with the smallest and, through the grace of our Savior, it grows into the practice of welcoming others. To be welcoming is a necessary condition for making this journey a concrete reality: God made Himself one of us. In Jesus God became a child, and the openness of faith to God, which nourishes hope, is expressed in loving proximity to the smallest and the weakest. Charity, faith and hope are all activity present in the spiritual and corporal works of mercy.
Pope Francis, World Day of Migrants and Refugees, 2017
Copyright©2018, Anne M. Osdieck. All rights reserved. Permission is granted to reproduce for parish use.
And now, a word from our Pastor:
Congratulations! St. Bonaventure Parish has given birth. A participant in our Ministry with Maturing Adults from another parish has been so impressed, that she has begun that ministry in her own parish. Way to go Maureen McDonnell, director of MMA, the Advisory Board and participants. You are apostles spreading the Word.
This week I received my government license to officiate at marriages as well as my permanent Canadian driver's license. Now I can witness weddings and drive the limo to the reception!
St. Bonaventure's Ministry with Maturing Adults A Spirituality for the Second Half of Life
Embracing Wholeness and Challenge
September 25 ~ Love at the Heart of the Cosmos:
How to engage and meditate with the Wisdom of Franciscans Fr. Richard Rohr, author and founder of CAC, and Sr. Ilia Delio ~ Guest Facilitator, Odilie Gaudet
Flyers with the dates and programme topics are available at the back of the church for you to take home! All are welcome! There is no monetary cost for this program. For more information contact Maureen McDonnell at 416-447-5571 ext. 550 or maureen@st-bonaventure.ca
Theology and Tea
To all theological tea drinkers, T&T:
We will resume September 27th after Mass at 9:30 am in the Francis Room. Bring a friend, or even an enemy, if you wish.
See you soon,
~ Friar Mark
Sacramental Preparation 2018-2019 at St. Bonaventure Parish
The following information meetings are for parishioners of St. Bonaventure church.
Preparation for First Reconciliation and
First Holy Communion
Roman Catholic children may begin to be prepared to celebrate their First Reconciliation (Confession) and First Communion around the age of 7. If you are the parent of a 7-year-old child (in grade 2), or older, who is baptised Roman Catholic, then it is important for you to attend one of the following parent information meetings in the Main Hall of the Parish Centre to learn about the preparation process, registration, and celebration of these Sacraments:
•Sunday, September 23rd from 1:15 to 2:45 pm, or
•Tuesday, September 25th from 7:00 to 8:30 pm
Preparation for Confirmation
In September 2015, the age when youth may begin to prepare for and celebrate Confirmation was lowered to age 12 in the Archdiocese of Toronto. If your child is baptised Roman Catholic and 12 years old (grade 7) or older, then it is important for you and your son or daughter to attend one of the following parent-youth Confirmation information sessions held in the Main Hall of the Parish Centre to learn about the preparation process, registration, and celebration of Confirmation:
•Sunday, October 14th from 1:15 to 2:30 pm, or
•Tuesday, October 16th from 7:00 to 8:30 pm
SCAM ALERT!!!
An email scam previously reported by several other dioceses has now appeared in our own Parish with reports of at least one parishioner who lost $300 to a fraudster pretending to be the pastor of the parish. False emails from our pastor are sent asking for the electronic gift cards to be sent to another address so that they may be given to someone in need. To all our parishioners please be advised not to respond should you receive this email. And always verify suspect messages by phoning the sender on a known phone number (not the phone number in the suspect message).
Unauthorized Handouts and Posting in the Parish
We recently had unauthorized distributions of pamphlets and advertisements in the parking lot and unauthorized posting in the Church bulletin board. Parish sanctioned events, materials and information are not promoted this way. Persons, businesses, and organizations wishing to advertise to our parishioners must speak to Fr. Peter or Connie Durante in order to receive permission to do so. Thank you for your cooperation!
Requests for Baptism Records
To request a copy of your child's baptism record, contact the Ministry Centre by phone or email nimfa@st-bonaventure.ca. Provide your child's full name, date of birth and approximate date of Baptism. You will also need to provide photo identification such as a copy of your driver's license or passport.
Requests need to be made 5 days in advance of the time that the record is needed. In keeping with
the policies of the Archdiocese of Toronto, we follow civil legislation pertaining
to privacy and access to information.
Stewardship: A Way of Living
September 16th Offertory Collections
Thank you for your generous donations.
Regular Collection:…………………………. $ 8,094.35
Pre-Authorized Giving:…………………….. $ 2,926.00
Donate Now:……………………………………. $ 328.00
Second Collections:
September 30 ~ Needs of the Canadian Church
Offering
October 07 ~ St. Clare Inn Offering
Please remember to update the Ministry Centre with any contact information and address changes
Gifts of Securities
Do you have securities that have gone up in value? You can now make your parish offertory and special collections gifts using securities (stocks, mutual funds, bonds). You will not have to pay any capital gains on securities gift and you will get a tax receipt for the full amount. For more information contact the Development Office of the Archdiocese of Toronto at 416-934-3411 or email: development@archtoronto.org
The Franciscan Church of St. Bonaventure

Report to our Parish community on the Financial Results for 2017

YEAR ENDED DECEMBER 31

2017
2016

For the year, Parish support through weekly collections,

Easter & Christmas offerings amounted to:

$ 662,733

$ 687,630

Out of these receipts, we must meet the operating

expenses for the Church, which were:

Salaries and benefits ( Note 2 )

412,905

454,493

Parish Operations ( Note 3 )

139,845

157,902

Maintenance & Utilities ( Note 4)

107,981

119,394

Archdiocesan Assessment ( Note 5 )

105,697

110,491

Total Operating Expenses

$ 766,428

$ 842,280

Since our regular collections and contributions were less than

expenses, we experienced an Operating Loss of:

$ (103,695)

$ (154,650)

During the year we received income from various other sources:

- Contributions received for Ministry Programmes. (The Church

portion of the Family of Faith Campaign)

78,833

78,288

- Bulletin advertising, support from The Franciscan Friars and

offerings for weddings, baptisms and funerals, interest earned.

39,652

55,183

Total Other Income

118,485

133,471

Net Income (Loss)

$ 14,790

$ (21,179)

Maintenance Fund - Collections and Expenses

2017

2016

Opening Balance, 01 January

$ 434,857

$ 399,322

Collections, contributions and interest earned

57,784

49,551

492,641

448,873

Expenditures

-

(14,016)

Closing Balance, 31 December

$ 492,641

$ 434,857

In 2017 there were no payments from the Maintenance Fund

In 2016, we purchased defibrillators and a new computer server

Balance Sheet as at December 31

2017
2016

Current Assets

Cash in banks - operating funds

$ 98,774

$ 93,284

Accounts receivable, prepaid expenses

226,700

156,474

Total Current Assets

325,474

249,758

Reserve Funds (Note 6)

492,641

434,857

Total Assets

$ 818,115

$ 684,615

Liabilities & Equity

Archdiocesan Assessment Due

$ 105,481

$ 54,591

Accounts payable

166,966

156,930

Total Liabilities

272,447

211,521

Equity-Excess of Assets over Liabilities

545,668

473,094

Total Assets & Liabilities

$ 818,115

$ 684,615

The Franciscan Church of St. Bonaventure -Financial Report - 2017

Notes to Financial Report

Note 1. Your Church supported the following Archdiocesan Campaigns

2017
2016

Share Life

$ 116,051

$ 105,475

Holy Land

5,915

6,342

Papal Charities

2,402

3,010

Marygrove Camp

3,368

3,845

Catholic Missions in Canada & Scarborough Foreign Missions

3,287

3,563

Needs of the Canadian Church

2,556

3,200

Mission Co-op

3,489

5,549

World Mission Sunday

2,909

3,206

Shepherd's Trust

6,621

6,141

Humanitarian Relief

1,597

8,751

Total Archdiocesan Collections
$ 148,195
$ 149,082

In addition ,

St. Clare Inn

$ 7,510

$ 9,970

Refugee Project

$ -

$ 974

The Archdiocesan Family of Faith Campaign was very succesful, raising $1,247,480 in

donations and pledges , 130% of the goal of $960,000. The Parish recieves 25% of the

pledge payments received by the campaign office during the year & these were:

$ 295,368
$ 380,197

Note 2. Salaries & Benefits

Salaries & benefits include:

* Salaries for the pastor, associate pastor, and other pastoral help throughout the year.

* Parish staff includes 3 full-time employees: parish manager, lay pastoral associate and custodian;

part-time custodian, cook, housekeeper, youth animator and clerical help as required throughout the year.

Note 3. Parish Operations

These expenses include:

* Liturgical:

Wine, hosts, candles, music, flowers, vestments, prayer books.

* Pastoral Ministry:

Youth ministry, adult education, retreats, hospital chaplaincy,

help to the needy.

* Administration:

Office expenses, postage, photocopier costs, weekly envelopes,

stationery, supplies.

Note 4. Maintenance and Utilities

These expenses include:

* Heat, power and water

* Landscaping, snow and garbage removal, taxes, insurance

* Repairs and maintenance

Note 5. Archdiocesan Assessment

The Archdiocese of Toronto levies a 15% assessment on all parish collections, (excluding

maintenance funds, gifts and bequests) to be used to help support poorer parishes as

well as helping to build other parishes and support Diocesan services.

Note 6. Reserve Funds consist of:

2017
2016

Maintenance & Improvement collections held for future use.

$ 492,641
$ 434,857