THE FRANCISCAN CHURCH OF ST. BONAVENTURE
1300 Leslie St., Toronto, ON., M3C 2K9; Tel.416-447-5571;Fax:416-447-4082
Website: www.st-bonaventure.ca
YOU ARE ALWAYS WELCOME AT ST. BONAVENTURE!


GROWING IN SPIRIT, COMMUNITY AND SERVICE
Inspired by St. Francis we seek to live and proclaim the gospel in our daily lives,responding to
the spiritual hungers of the community and becoming an oasis of peace, prayer and service.
July 22nd, 2018
The Sixteenth Sunday in Ordinary Time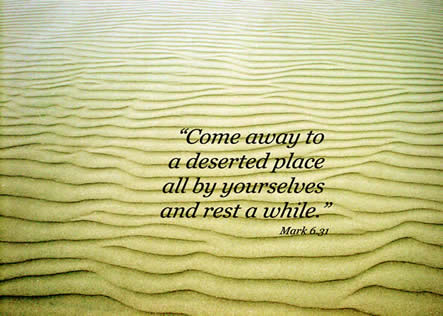 Sheep without a Shepherd
Jesus' compassion is much more than a fleeting or temporary feeling of regret or sorrow. It is rather a deep anguish, a gut-wrenching type of anxiety and sorrow over the condition of people. Jesus was describing the spiritual lives of those who were living outside of the salvation so freely offered by God. Jesus felt anguish over the souls of these people, who were facing spiritual starvation without someone to feed them, teach them, and lead them to true spiritual nourishment. They were in danger without a shepherd to protect them from false teaching. Like sheep without the good shepherd, they were alone and vulnerable to the attacks of the evil one, who roams around like a roaring lion, seeking someone to devour.
"Like sheep without a shepherd" is an accurate description of the spiritual lives of many 21st-century Christians in the world today. The expression describes many of our contemporaries who are directionless, helpless, and very vulnerable to the attacks of the evil one. "Sheep without a shepherd" are more than just a little lost. They are more than just a little vulnerable. They are facing danger and destruction.
By Fr. Thomas Rosica, CSB, Words Made Flesh. Vol. II, Biblical Reflections for Year B.
In today's Gospel, Jesus and his followers needed a rest, but Jesus finds the compassion to teach the crowd. And even at such times, when God feeds us and leads us by still waters in our innermost being, it may take us some time to discover and trust this. Let us give thanks for God's faithfulness.
Beth Porter, Richmond Hill, ON.
Announcement
As some of you know our religious order, the Conventual Franciscan Province of Our Lady of the Angels had its Chapter June 18-22. During the Chapter new assignments were made and Bishops were informed. There will be some changes here at St. Bonaventure. Friar Dennis Mason is appointed by the Cardinal as Pastor, Friar Peter will continue as Associate Pastor, and Friar Tom Reist will be moving to Atlanta to be the Associate Pastor at Holy Cross Parish. The appointments are effective August 2nd, 2018. We will have a chance to offer our goodbyes to Friar Tom on Sunday, July 29th.
Ministry with Maturing Adults
Summer Film and Book Club
Tuesday, July 24th, 9:30 am – 12:00pm, Francis Room
Theme: Fostering Hope Today; presenting "A Hunger for Wholeness" video and a book featuring
Sr. Llia Delio, OSF, a Franciscan Sister of Washington, DC. She is a remarkable theologian who brings both science and religion into dialogue. "The path forward is the path inward, and that path belongs to all religious traditions. If we can meet one another on that path of the inner spirit, the path of the inner mystic, the path of the cosmic heart, we will come to a new planetization, a new Oneness." ~ Llia Delio
All are invited to attend, come when you are available. We share books; watch films and videos; take pleasure in discussions while sipping coffee & tea and munching on treats.
Contact Maureen McDonnell at 416-447-5571 ext. 550 or maureen@st-bonaventure.ca
Ministry with Maturing Adults – Life Stories Program
A small-group Life Stories program will be offered in the Bonaventure Room for 8 consecutive Wednesday afternoons from Sept. 26 until Nov. 14, 2018. Time: 12:45 – 2:45 pm. Participants write and share stories about their lives. See brochures at the back of the church for more details. Cost: $25. Preregistration required. To register, call Gisela Cote at 416-447-5571 Ext. 560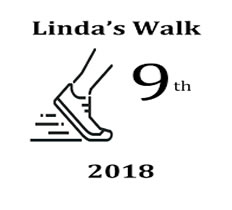 Our 9th Annual 5 km Linda's Walk will be here before you know it. Please save the date and mark your calendars for Saturday, August 18th. Registration forms, pledges forms and save the date cards are available at the Ministry Centre or you can register online at www.stclareinn.org.
Unauthorized Handouts and Posting in the Parish
We recently had unauthorized distributions of pamphlets and advertisements in the parking lot and unauthorized posting in the Church bulletin board. Parish sanctioned events, materials and information are not promoted this way. Persons, businesses, and organizations wishing to advertise to our parishioners must speak to Fr. Peter or Connie Durante in order to receive permission to do so. Thank you for your cooperation!
Requests for Baptism Records
To request a copy of your child's baptism record, contact the Ministry Centre by phone or email nimfa@st-bonaventure.ca. Provide your child's full name, date of birth and approximate date of Baptism. You will also need to provide photo identification such as a copy of your driver's license or passport.
Requests need to be made 5 days in advance of the time that the record is needed. In keeping with
the policies of the Archdiocese of Toronto, we follow civil legislation pertaining
to privacy and access to information.
Stewardship: A Way of Living
July 15th Offertory Collections
Thank you for your generous donations.
Regular Collection:………… $ 7,334.00
ShareLife : …………………… $ 50.00
Pre-Authorized Giving:……. $ 2,926.00
Donate Now:……………………. $ 328.00
Second Collections:
August 12 ~ Canadian Missions Offering
ShareLife
Only a few weeks remain in this year's ShareLife campaign, which ends on July 31st. Through your generosity we have raise nearly $88,900.00 as part of the $11.3 million raised to date across the diocese. On behalf of the thousands of people served by ShareLife-funded agencies, THANK YOU! You are truly living the Gospel by providing for those in need.
However, we still need your help. As the deadline approaches, we have not yet reached our parish campaign goal of $130,500.00 as part of the $13.6 million campaign goal. Meeting this goal is critical for ShareLife agencies, so they can continue serving communities.
We can do it, but only with your help! If you have not yet contributed to ShareLife, please consider making a sacrificial gift today. You can donate by using the envelopes in the shelves by the front doors of the church or by online at sharelife.org
Please remember to update the Ministry Centre with any contact information and address changes
An email scam previously reported by several other dioceses has now appeared in our own diocese with reports of at least one parishioner who lost $300 to a fraudster pretending to be the pastor of a parish. Several other dioceses had reported an email scam where Catholics have been hit by scammers sending requests, purportedly from their parish priests, for iTunes gifts cards. A false email from a priest is sent asking for the electronic gift cards to be sent to another address so that they may be given to someone in need. To all our parishioners please be advised to exercise caution when checking email messages. Think before you click or open attachments, and always verify suspect messages by phoning the sender on a known phone number (not the phone number in the suspect message).
Gifts of Securities
Do you have securities that have gone up in value? You can now make your parish offertory and special collections gifts using securities (stocks, mutual funds, bonds). You will not have to pay any capital gains on securities gift and you will get a tax receipt for the full amount. For more information contact the Development Office of the Archdiocese of Toronto at 416-934-3411 or email: development@archtoronto.org
To Support St. Clare Inn...
The Loblaws group of companies admitted to participating in a price fixing scheme relating to packaged bread. In addition to cooperating into the issue, Loblaws has offered a goodwill gesture in the form of a $25 gift card to anyone who has purchased bread from Loblaws, Supercenters, No Frills, Zehrs, Fortinos, Valu-mart etc. over the last 14 years. Registration for the gift cards runs from January 8th to May 8th at www.loblawcard.ca.
Since then, there has been much press about the gift card with a push for individuals to register for the $25 gift card and donate it to a charity. This desire to pass on this goodwill gesture to charities has gained considerable traction over the last month.
Which brings me to St. Clare Inn. Our weekly groceries for residents are purchased at No Frills, which is part of the Loblaws group of companies. Should anyone qualify to register for the $25 Gift Card and are looking for a local charity to support, St. Clare Inn would gladly accept your donated card and use the funds to purchase food at No Frills for the residents of St. Clare Inn. Thanks!
~ Friar Tom Purcell
The Franciscan Church of St. Bonaventure

Report to our Parish community on the Financial Results for 2017

YEAR ENDED DECEMBER 31

2017
2016

For the year, Parish support through weekly collections,

Easter & Christmas offerings amounted to:

$ 662,733

$ 687,630

Out of these receipts, we must meet the operating

expenses for the Church, which were:

Salaries and benefits ( Note 2 )

412,905

454,493

Parish Operations ( Note 3 )

139,845

157,902

Maintenance & Utilities ( Note 4)

107,981

119,394

Archdiocesan Assessment ( Note 5 )

105,697

110,491

Total Operating Expenses

$ 766,428

$ 842,280

Since our regular collections and contributions were less than

expenses, we experienced an Operating Loss of:

$ (103,695)

$ (154,650)

During the year we received income from various other sources:

- Contributions received for Ministry Programmes. (The Church

portion of the Family of Faith Campaign)

78,833

78,288

- Bulletin advertising, support from The Franciscan Friars and

offerings for weddings, baptisms and funerals, interest earned.

39,652

55,183

Total Other Income

118,485

133,471

Net Income (Loss)

$ 14,790

$ (21,179)

Maintenance Fund - Collections and Expenses

2017

2016

Opening Balance, 01 January

$ 434,857

$ 399,322

Collections, contributions and interest earned

57,784

49,551

492,641

448,873

Expenditures

-

(14,016)

Closing Balance, 31 December

$ 492,641

$ 434,857

In 2017 there were no payments from the Maintenance Fund

In 2016, we purchased defibrillators and a new computer server

Balance Sheet as at December 31

2017
2016

Current Assets

Cash in banks - operating funds

$ 98,774

$ 93,284

Accounts receivable, prepaid expenses

226,700

156,474

Total Current Assets

325,474

249,758

Reserve Funds (Note 6)

492,641

434,857

Total Assets

$ 818,115

$ 684,615

Liabilities & Equity

Archdiocesan Assessment Due

$ 105,481

$ 54,591

Accounts payable

166,966

156,930

Total Liabilities

272,447

211,521

Equity-Excess of Assets over Liabilities

545,668

473,094

Total Assets & Liabilities

$ 818,115

$ 684,615

The Franciscan Church of St. Bonaventure -Financial Report - 2017

Notes to Financial Report

Note 1. Your Church supported the following Archdiocesan Campaigns

2017
2016

Share Life

$ 116,051

$ 105,475

Holy Land

5,915

6,342

Papal Charities

2,402

3,010

Marygrove Camp

3,368

3,845

Catholic Missions in Canada & Scarborough Foreign Missions

3,287

3,563

Needs of the Canadian Church

2,556

3,200

Mission Co-op

3,489

5,549

World Mission Sunday

2,909

3,206

Shepherd's Trust

6,621

6,141

Humanitarian Relief

1,597

8,751

Total Archdiocesan Collections
$ 148,195
$ 149,082

In addition ,

St. Clare Inn

$ 7,510

$ 9,970

Refugee Project

$ -

$ 974

The Archdiocesan Family of Faith Campaign was very succesful, raising $1,247,480 in

donations and pledges , 130% of the goal of $960,000. The Parish recieves 25% of the

pledge payments received by the campaign office during the year & these were:

$ 295,368
$ 380,197

Note 2. Salaries & Benefits

Salaries & benefits include:

* Salaries for the pastor, associate pastor, and other pastoral help throughout the year.

* Parish staff includes 3 full-time employees: parish manager, lay pastoral associate and custodian;

part-time custodian, cook, housekeeper, youth animator and clerical help as required throughout the year.

Note 3. Parish Operations

These expenses include:

* Liturgical:

Wine, hosts, candles, music, flowers, vestments, prayer books.

* Pastoral Ministry:

Youth ministry, adult education, retreats, hospital chaplaincy,

help to the needy.

* Administration:

Office expenses, postage, photocopier costs, weekly envelopes,

stationery, supplies.

Note 4. Maintenance and Utilities

These expenses include:

* Heat, power and water

* Landscaping, snow and garbage removal, taxes, insurance

* Repairs and maintenance

Note 5. Archdiocesan Assessment

The Archdiocese of Toronto levies a 15% assessment on all parish collections, (excluding

maintenance funds, gifts and bequests) to be used to help support poorer parishes as

well as helping to build other parishes and support Diocesan services.

Note 6. Reserve Funds consist of:

2017
2016

Maintenance & Improvement collections held for future use.

$ 492,641
$ 434,857