And Now a Word From Our Pastor
UPDATE- June 20, 2020
Praised be Jesus Christ, now and forever. Amen. In this time of pandemic, while we have celebrated a few Masses in the hall, to say "we are open" would be to exaggerate. Under very strict and restricted conditions we are able to offer a limited ministry. We are moving forward very carefully to avoid too much, too quickly, too soon. That would lead to inevitable slip ups.
Daily Masses will continue. Weekend Masses will be offered in a truncated schedule: Saturday 5:00PM; Sunday 10:00 AM and 12:00 Noon. There will be no 8:30 AM Sunday Mass. The on-line reservation system seems to be working.
ALL MASSES WILL CONTINUE TO BE BROADCAST ON YOUTUBE.
Please keep in mind the various cautions regarding participation:
-if you are in a "vulnerable age group" or have medical conditions, gathering with others is not recommended.
- if you are ill with anything or have a fever, gathering with others is not permitted.
PLEASE REMEMBER THAT THE OBLIGATION TO ATTEND MASS IS SUSPENDED DURING THE PANDEMIC.
So do not get into a "guilt trip". There is no obligation to participate in Mass at this time. Thank you for your goodness, your patience and your prayers. Your safety is our primary concern.
With love and a prayer,
Fr. Dennis
To reserve your tickets on Event Brite, click on the links below:
For Daily Masses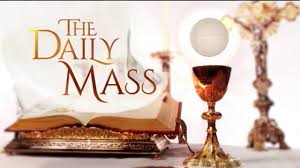 For Sunday Masses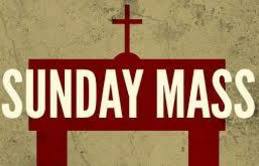 * Click on the orange box, Select A Date, on the right hand side
* Select which Mass you would like to attend
* Click Register and select the number of tickets
* Complete the information section with name and e-mail address
* You will receive and e-mail confirmation for your tickets.
* The schedule will be updated weekly to include Sunday Masses.
If you have trouble with the process, please e-mail: