September 22, 2019
Twenty-Fifth Sunday of Ordinary Time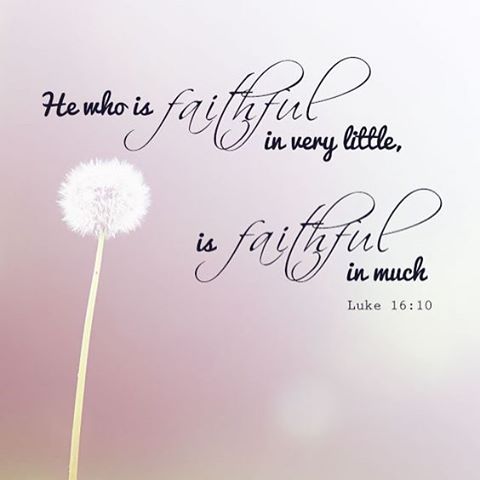 Christian Cleverness
In Pope Francis' homily several years ago, he spoke on the parable of the crafty steward. What would you use the grace of Christian cleverness for if you received it? If you ask for it, will you receive it?
The Holy Father said, there is another road. It is the path of "Christian cleverness." This path, he said, "allows us to be cunning but not according to the spirit of the world. Jesus himself said it: be wise as serpents, innocent as doves." Uniting these two realities is a grace and a gift of the Holy Spirit, the Pope said. "This Christian cleverness is a gift; it is a grace that the Lord gives to us. But we need to ask for it."
Morning Meditation in the Chapel of the Domus Sanctae Marthae.
Copyright©2019, Anne M. Osdieck. All rights reserved. Permission is granted to reproduce for parish use.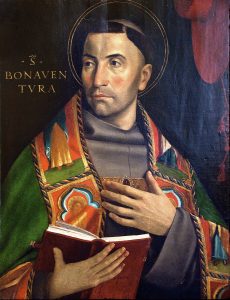 And Now, A Word from Our Patron Saint
Humans do not fear a powerful army as much as the powers of evil fear
the name and protection of Mary
~ St. Bonaventure
And Now, A Word from Our Pastor
In John's Gospel, Jesus cries out "I came that you might have life and have it abundantly." (Jn 10.10). Thank you for coming to the assistance of so many to Share Life with them. You, God's People here at St. Bonaventure, have given $111,578.90 to this year's ShareLife program. Your gifts will enrich the lives of many from the hungry to the homeless, the single and teen parents to the aged and infirm, the immigrant to the refugee. Thank you for your goodness and your example. And Thank You, also, to the children of St. Bonaventure School for their contribution of $1,000 to ShareLife; parents, teachers, administration and staff are raising the children in the generous ways of the Gospel. The Bible Book of proverbs promises: "One who gives freely grows all the richer, and whoever brings blessing will be blessed." May the abundant life of God enrich your hearts and may the blessing of the Giver of All Good Gifts be yours.
Celebrate the Feast of St. Francis of Assisi
Transitus Service. Thursday, October 3rd, 7:00 pm, Church. Everyone is invited to join the Friars and Secular Franciscans as we celebrate the old custom of recounting the life and death of St. Francis Assisi. Through song, scripture and accounts from the life of St. Francis, we remember this man who touched the lives of believers and non-believers throughout the centuries.
Feast of St. Francis. Friday, October 4th, 9:00 am Mass. Come and celebrate with us. Refreshments after mass in the Parish Hall.
Blessings of Animals. Sunday, October 6th, 2:00 pm, Courtyard of the Church. One of the most popular celebrations surrounding the feast of St. Francis is the annual blessing of animals. Come and bring your pets for a special blessing.
Theology and Tea
Next T&T will be onThursday, September 26th after the 9:00 am Mass in the Francis Room.
All are welcome, bring a friend and spirit of holy adventure to explore and appreciate God's presence in our world and in one another. Come and enjoy how God enters our life and we embrace the gift. Many thanks to the T&T "team" and for the generosity of all. .... Friar Mark
St. Bonaventure's Ministry with Maturing Adults
New Fall Series of Topics, 2019

Ministry with Maturing Adults invites a deepening awareness of the depths of our spiritual life as we grow into the fullness of our wisdom years. The program offers an exploration of relevant and thought-provoking topics led by a variety of presenters. All are welcome, please come and participate in this most satisfying program. We are pilgrims together!
We meet next Tuesdays at 9:30 to 11:30 am in the Main Hall. We begin with coffee, tea and treats.
September 24 – "Deepening our Creativity
an exciting and stimulating
workshop with Katie Marshall
Flaherty – an award-winning poet and writer
For more information please contact Maureen McDonnell, maureen@st-bonaventure.ca
Sacramental Preparation 2019-2020
at St. Bonaventure Parish
The following information meetings are for parishioners of St. Bonaventure's Church.
Preparation for First Reconciliation and First Communion
Roman Catholic children may begin to be prepared to celebrate their First Reconciliation (Confession) and First Communion around the age of 7. If you are the parent of a 7-year-old child (in grade 2), or older, who is baptised Roman Catholic, then it will be important for you to attend one of the following Parent Information Meetings in the Main Hall of the Parish Centre to learn about the preparation process, registration, and celebration of these Sacraments:
Sunday, September 22nd, 1:15 to 2:45 pm, or

Tuesday, September 24th, 7:00 to 8:30 pm
Preparation for Confirmation
In September 2015, the age when youth may begin to prepare for and celebrate Confirmation was lowered to age 12 in the Archdiocese of Toronto. If your child is baptised Roman Catholic and 12 years old (grade 7) or older, then it will be important for you and your son or daughter to attend one of the following Parent-Youth Confirmation Information Meetings held in the Main Hall of the Parish Centre to learn about the preparation process, registration, and celebration of Confirmation:
Sunday, October 6th, 1:15 to 2:30 pm, or

Tuesday, October 8th, 7:00 to 8:15 pm
_____________________________________________________________________
Our celebration of the Liturgy at St. Bonaventure is vibrant, reverent and orderly. To further those characteristics, I want to implement one of the directives from the Roman Missal, the liturgical book of our Catholic faith. It says: "Sacred silence is a part of the celebration of the Liturgy and is to be observed at designated times. After Communion (the Assembly-congregation) keeps a time of silence as the people praise God in their hearts and pray to Him."
Silence includes not only silence of words but also silence of movement. To insure a time of silence after Communion for internal praise and prayer, when we have a second collection, the ushers will take up that second collection immediately after the first collection.
I hope that by implementing this aspect of silence into the Communion Rite we will have a moment to enjoy the Lord's Eucharistic Presence more deeply.
Fr. Dennis
Stewardship: A Way of Living
September 15th, 2019 Offertory Collections
Thank you for your generous donations.
Regular Collection ……………………… $ 9,854.00
Pre-Authorized Giving ……………….. $ 2,926.00
Donate Now ……………………………… $ 328.00
Second Collections:
06 October ~ St. Clare Inn
20 October ~ Evangelization of Nations
03 November ~ Maintenance Fund
_____________________________________
Federal Elections
With the federal elections coming up, the Archdiocese has prepared some materials for the People of God in the Toronto Archdiocese. The materials do not endorse any party; they do not suggest how to vote. The materials are drawn from the Gospels, the catholic Christian Tradition, the Ecumenical Councils of the Church and the Shepherds of God's People (the Bishops united with the Pope). They remind us that "we are responsible for one another, especially for the most vulnerable and the poor." We invite you to read the inserts of these materials in upcoming bulletins and bring them to prayer.
Also, the Archdiocese is arranging an evening with the four major political parties for October 3 at the Metro Convention Centre. Tickets are without cost. Contact information: www.archtoronto.org/election
_______________________________________________
Requests for Baptism Records
To request a copy of your child's baptism record, contact the Ministry Centre by phone or email nimfa@st-bonaventure.ca. Provide your child's full name, date of birth and approximate date of Baptism. You will also need to provide photo identification such as a copy of your driver's license or passport.
Requests need to be made 5 days in advance of the time that the record is needed. In keeping with the policies of the Archdiocese of Toronto, we follow civil legislation pertaining to privacy and access to information.
______________________________________________________________________________________________________________
Prayer for Vocations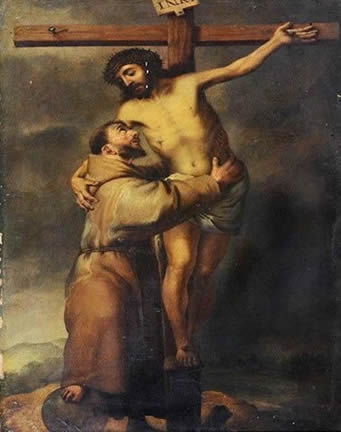 Embracing Love
A Vocation Prayer
Loving and Generous God, it is You who call us by name and ask us to follow You.
Help us to grow in the Love and Service of our Church as we experience it today.
Give us the energy and courage of Your Spirit as we make all things new.
Grant us faith-filled ministers who will embrace Christ's Mission of love and justice.
Bless our faith community by raising up dedicated, generous disciples who will serve
Your people as Sisters, Friars, Priests, Deacons and Lay Ministers.
Open our hearts to hear Your call and inspire us to know You better.
We ask this through Christ, our Lord. Amen
_______________________________________________________________________________________________________
Please join the Friars in prayer as they mourn the passing of their brother, Fr. Firmin Finn, OFM Conv., who entered eternity on May 4, 2019.
Please join the friars in prayer as we mourn the death of † Friar Joseph Madden, OFM Conv., who entered eternal life on April 22, 2019. A native of Massachusetts, Fr. Joe made his Franciscan vows in 1957; he was ordained a friar-priest in 1962. Fr. Joe lived a rich life of Franciscan fraternity and ministry as a parish priest, mentor for friars in training, teacher and hospital chaplain in the United States, in Costa Rica, and 12 years in Canada, during which time he was our pastor here at St. Bonaventure. We will miss his bright smile, gentle ways, and generous spirit. Eternal rest grant to Fr. Joseph, O Lord. Let perpetual light shine upon him.
_______________________________________________________________________________________________
† Friar David G. Suckling, OFM Conv.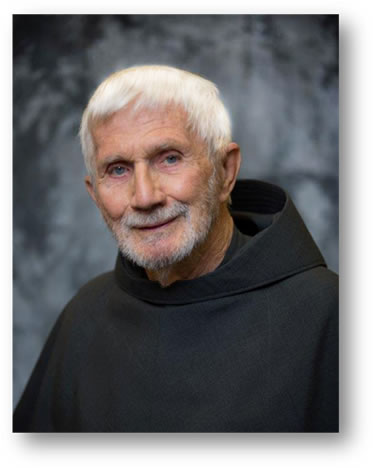 Friar David G. Suckling, OFM Conv., was born in Toronto on May 3, 1932 and away on March 31, 2019. He was the son of the late Geoffrey and Margaret (nee Kirk) Suckling. Friar David was a beloved brother his Franciscan Family and father to his children: Chris (Hermie), Sara Cornfield (Alan), Donald MacDonald (Zoe), Molly Srebot (Mike), Michelle Newman (Bruce) and †Vivienne Brown. He is remembered by his grandchildren Stephanie (David), Nadia (Sam), Danielle (Adam), David, Kyle (Steph), Miles, Piers, Rowan, Berit, Connor, Tamsin, Tallis, Jason (Sharon), Tammy, Jamie, Katie, Emily, Rebecca, Tiffany (George) and Miranda (Jeff). Fr. David will be greatly missed by his grandchildren and great-great grandchildren.
Friar David served in the Army Reserved from 1960-61. He and his wife †Margaret Mary Suckling, who died in 1990, raised their family on their farm. Having lived as a Secular Franciscan, the notion of a further call into the Franciscan way of life filled his heart. On August 13, 1995, Friar David made his Profession of Temporary Vows. And on September 20, 1998 he made his Profession of Solemn Vows as a Franciscan Friar. Friar David lived in the Friaries of St. Anthony and St. Bonaventure in Toronto. We remember him as a gentle minister in our parish of St. Bonaventure and beloved fatherly presence in the Catholic School of St. Bonaventure. He served as a Member of the Boards of the Messenger of St. Anthony, the Tobias House: Caring in the Spirit of St. Francis, Retired Religious of the Archdiocese of Toronto at the Houses of providence and The Friends of St. Francis: St. Clare Inn. We thank God for the gift of knowing Friar David. We will miss his warm smile and Franciscan spirit. May the Angels lead him into Paradise.
_______________________________________________________________________________________
†Friar Canice Connors, OFM Conv.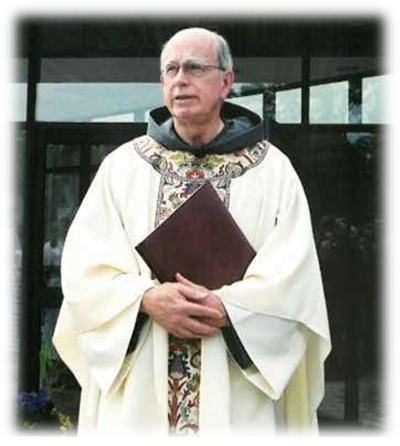 Born on December 3, 1934 in Hazelton, PA, Fr. Canice entered the Franciscan Friars Conventual in 1954 and made his vows as a friar on August 15, 1955. Fr. Canice was ordained to the priesthood on May 27, 1961. After receiving an MA in philosophy from The Catholic University of America, he pursued an MA in psychology from the University of Ottawa. Fr. Canice dedicated many years to the education and formation of young people as headmaster of Canevin High School in Pittsburgh, PA. In 1971 he was awarded a PhD in psychology.
Fr. Canice continued to serve God's People as a member of the Archdiocesan Chancery of Baltimore, MD. Blending remarkable expertise with deep compassion, he served as Director of Southdown Institute in Holland Landing, Ontario and St. Luke's Institute in Silver Spring, MD. Fr. Canice shared his years of experience as a friar-priest with seminarians when he was Rector of St. Anthony-on-Hudson Seminary in Rensselaer, NY.
In 1997 Fr. Canice received the President's Award of the National Federation of Priests Councils in acknowledgement of his service to the Gospel of Jesus. He served his brothers in the Franciscan order as Minister Provincial of The Immaculate Conception Province, leading the friars in lives of community and ministry. He served other fellow religious as a member of the Board of Directors, Vice-President and President of the Conference of Major Superiors of Men.
As pastor, Fr. Canice led the Parish of Our Lady of Mercy in Winston-Salem, NC. He also was the Rector and Pastor of the Franciscan Church of the Assumption in Syracuse, NY.
In 2008, our friend, Fr. Canice, came to us as a member of St. Bonaventure Friary, Toronto. We remember him as a man of great spiritual stature, preaching the Word of God with depth and wisdom. His "Theology and Tea" sessions sparked wonderful discussions as he led us in exploring our call to practical holiness and generous service. Fr. Canice was father, brother and friend to us.
When his health declined, Fr. Canice moved to Mercy Nursing Facility, Lackawanna, NY, where he continued to minister the Sacraments to his fellow residents until Sister Death called him home on March 17, 2019. He was laid to rest in St. Stanislaus Cemetery, Buffalo, NY.
MAY HEAVEN BE HIS AND MAY PEACE BE OURS.