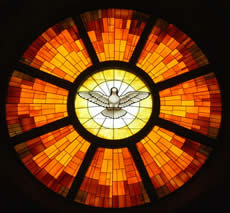 If you've been confirmed in the past year and are wondering where the Holy Spirit might be taking you, this is the perfect opportunity to explore how God continues to guide us through our faith and the Church.
Sponsored by the Office of Catholic Youth, as part of their Year of Faith initiatives, and the Knights of Columbus, this retreat is open to everyone in the region, so bring some friends and continue the search together.
Please email Jonathan for more info and to register.
---
Ultimate Frisbee AND ICE CREAM!
Sunday, April 28 @ 2PM--meet at the parish office
The weather is getting ncier, and we need to embrace it in the best way possible. Join our youth leadership team and anyone else you can drag along for our first Ultimate game of the season.
Check out the facebook page for more info!